Tool Lanyard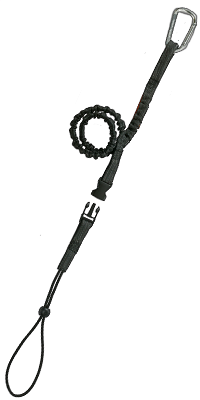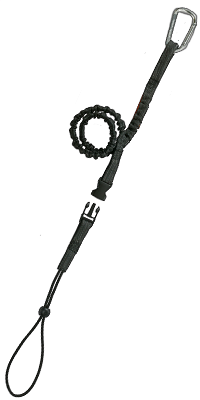 Tool Lanyard
Single Carabiner
Length (un-stretched) 100cm
Material: Double heavy duty elastic cord with heavy duty nylon covering.
Reflective fibre also stitched into nylon outer sleeve.
Light weight alloy metal carabiner clip and adjustable detachable elastic loop.
Removable loops can be pre-attached to tools for easy on/off access.
Includes 1 loop - Additional loops can be purchased separately.
Maximum working capacity 5lbs / 2.3kg

NOTE: Always use with proper personal protective equipment. Not for climbing or fall arrest.